Holistic Wellness
THE "WHOLE" OF WHO YOU ARE



Holistic speaks to the wholeness of our humanity, the circle of life and the infinity of our existence. A tree has roots below the earth to keep it grounded, strong and growing. We do as well, but often we are "uprooted" as we allow life to happen to us instead of creating what we truly desire.
With guided awareness we can find our way through the dense forest of confusion by seeing our reflection of light and goodness in everything we touch. Through our innate strength we can ease our life journey by choosing to accept what is and learn how to flow through the transitions.
By understanding all aspects of ourselves, we will be able to accept our thoughts, acknowledge our feelings, appreciate our physical capabilities and become aware of our universal spirit that fills us all. This is the holistic way of life. Let us assist you in finding the wholeness of who you are so you may embrace all of life!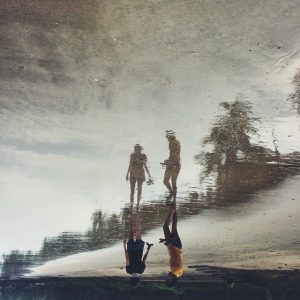 Joyce A. Salvo
Holistic Consultant
Joyce A. Salvo is a Certified Master of Holistic Healing, Intuitive and Energetic Healer and the creator of the Avana Method. She has certified hundreds of people in holistic education, directs other counselors and has assisted many to become practitioners of the Avana Method. The method was developed by Joyce while discovering the core issues that most people face emotionally and physically. It brings an original program of integrative techniques to balance the flow of energy. The goal is to assist each person in understanding who they are, how they cope and how to work through their pain, ultimately opening the doors to peace.
Every life experience has an emotion connected to it, but that emotion may be different for everyone. For one there may be anger, but the same experience could promote grief in another. These emotions are stored inside us and when a similar situation arises we subconsciously recall past emotions and apply them as a reaction in the present. The Avana Method is designed to find those stored memories, bring a healing energy to it and neutralize them. Within minutes the feelings and memories are balanced, no longer holding a charge of uncontrollable emotion. This is very effective with PTSD, anxiety, depression, relationship issues of all kinds and the physical consequences that are manifested from these emotional upsets.
This very unique, holistic healing technique has assisted thousands internationally for 35 years. It complements every modality by quickly finding the deepest core that answers all the "whys". But in recent years, Joyce's vision expanded to reach more people at one time and that vision led her to join Don Bowman in creating The Living Life Happy book series. Along with this book series, she also wrote "Simple Answers to the Questions", has taught many holistic courses, co-produced, with her son Chris, several musical CDs and remains committed to her private practice of long distance consultations.
Christopher D. Salvo
Professional engineer, musician, Systems operator
Christopher Salvo was born in Buffalo, NY and presently lives in Florida where by day he is a professional engineer and by night he assists in the management of Avana Method, Inc. His passion however, is the music that he creates and has created for this company along with his mother, Joyce.
Soon after his birth, Chris began to show his interest and fascination with sound. At nine years old, he progressed to the guitar. When he was about thirteen, he began playing in clubs as a guitarist for a punk/hardcore band and was the youngest by far the band had seen. After experiencing music from the view of writing, and non-stringent theory, Chris abandoned music lessons and music theory to return to the basics of sound, "What sounds good to me"? After a few years of music writing hiatus and the studying of different genres he began his first DJ residency at a club in Buffalo at the age of 22. Even though performing was an enjoyment in itself, Chris felt that he was still not expressing his creative energy to its fullest. In 2004, he purchased and assembled his first project studio, which he has been upgrading throughout the years.
From that point on, he placed more focus on the production side of music. One such project was when his mom asked him to help her create meditative, energy healing music for her clients. This endeavor resulted in a highly successful release of three CDs that are enjoyed across the world. To date, Chris continues to write and produce music by what he feels is the basics, "What sounds good to me"?