Individual consultations
PERSONAL, PRIVATE CONSULTATIONS FOR INDIVIDUALS OF ALL LEVELS
This is a very unique opportunity to transform your life in ways that are unprecedented. Individual, confidential sessions focus on optimal balance in all aspects of your life, personally, socially and professionally. You will find out why you repeat behaviors that are creating obstacles, stress and limiting your potential.
These consultations are the ultimate way to reduce stress and awaken more stamina, energy, motivation and productivity within you. The results will give you a renewed path for less mental fatigue, anxiety, depression and burnout. The session assists in your personal life as well as in the work environment. The benefits to you personally and professionally are amazing in exciting new ways.
Our staff has mentored individuals at all levels of organizations in both private and workplace settings. Our consultations are designed to support the newest hires, seasoned employees, department managers or owners. Private consultations can be used to understand the needs of individuals, while providing improvement suggestions.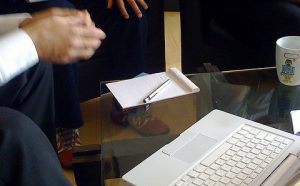 Group consultations
GROUP, OFFICE, WORKFORCE TRAINING
While appreciating and protecting the privacy of individuals, group consultations are the most practical methods of improving relationships within departments, office settings and small groups. Very often the biases and programed responses of individuals are not always apparent in one-on-one conversations. However, group dynamics often bring out unconscious, underlying emotions, actions and reactions.
We have worked with many organizations to identify the hidden causes of workforce stress and conflict. Once identified the solutions are often easily implemented. This approach can be used with a small group or expanded to hundreds of employees.
We offer Owners, Leaders and HR managers the effective employee training that they have been looking for to support their valued employees. Too often many employee training programs are focused solely on the needs of the business and do not focus on the needs of the employee. In general, only when the needs of employees are addressed will employees support the needs of the business.
On site development
WORKPLACE TRANSFORMATION
BUSINESS PLAN ASSISTANCE
TALENT BRAND IMPROVEMENT
Business plans don't always focus on sales and profits. In many progressive organizations they also focus on the employee. We can help you understand your employee's view of the workplace (talent brand) and develop a business plan to improve your talent brand.
The character of the workplace and the leaders within it can have a dramatic influence on business success, employee satisfaction and engagement. Together we can prepare a business plan to transform the character of your company.
Ultimately the positive transformation will have a positive influence on both internal and external customers.
With engaged employees, your talent brand is improved along with your sales and profits.
We can provide these services with minimal interference to the workday and be flexible to your needs. We have tailored our services to fit the program needs and requirements of many diverse organizations. In many cases, a unique blend of all three services can provide the program everyone needs. Please contact us and together we can prepare the programs that your organization desires.