SUPPORTING YOU & YOUR BUSINESS
TO DEVELOP YOUR PATH TO TRIUMPH
WHO WE ARE: We are advisors and consultants with comprehensive personal consultations and business leadership experience.
WHAT WE DO: We partner with individuals and business clients to reduce stress in personal and professional relationships to bring out the best in both.
OUR POINT OF VIEW: Personal wellness and business wellness go hand and hand and ultimately serve each other.
Individuals, small and large businesses, have many unique needs, but they all have one need in common – finding an organization that can help them become the best version they can be. There are many consultants and organizations that try to dictate how they will help you – assuming they know best. We want to become aware of your situation, accept your current position and together explore the proper choice for you.
We can tailor support to three groups of people:
Individuals looking for personal wellness and self-development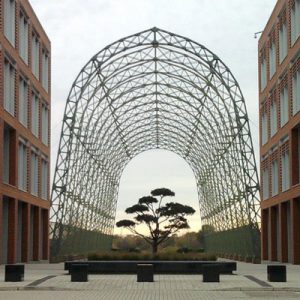 Small businesses with limited in-house human resources
Large business with HR professionals looking to improve their support of employee needs
Presently, Don is a private consultant and the primary business consultant of the Avana Method. However, for the past 35 years Don has worked for some of the most well-known and largest corporations in the world, inclusive of steel, automotive, electronics, chemical, and food industries. He's held numerous Engineering, Plant Management and Director level positions, being recognized for both personal and business success. The highlights of Don's success were making good businesses better and rescuing businesses that were near failure. He was known for placing importance on supporting co-workers first and then together improving business wellness through his belief in the simple steps that have now become the basis of the Living Life Happy series.
His desire to share this knowledge with more people, led him to find a business partner in Joyce Salvo who has helped individuals discover personal wellness by effectively coping with stress, while Don's business success came from knowing that business wellness is linked to eliminating unnecessary stress. Together, their professional experiences are the groundwork of what is now being offered for larger numbers of people to enjoy.
Don felt an immediate connection between what he had been doing for years and what his co-author, Joyce had also been practicing. His philosophy is expressed by his own words when he says, "I have valued and practiced several simple steps. My success starts with first knowing who I am, being authentic and knowing what I can and cannot do. The next and most important secret in my success is being aware of and taking care of co-workers needs and desires.
By using effective, simple steps, I've repeatedly transformed groups of unhappy, stressed and disengaged employees into groups of happy, thriving, engaged employees that desire to help achieve business goals." Throughout his professional career, he has shared and taught these simple steps.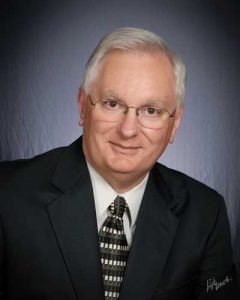 Joyce A. Salvo
Joyce's 35 years of consulting with clients from varied careers and business backgrounds has lead her to understand the business world from a unique perspective. During her consultations, she reviews with each person their expectations, visions, obstacles and disappointments. Her holistic approach locates the blockages that may be preventing them from realizing professional and financial success. This unique method brings an awareness and balance to the emotions from past and present situations that can now motivate and create the best path for future triumphs.
Her holistic techniques assist the person to understanding what is holding them back, stressing them, their reactionary behavior and how to affect change in positive ways they have yet to experience. This opens them to advanced positions in their careers through new coping skills and a deeper clarity into their desires, wants and needs. This is a unique form of life coaching that utilizes Joyce's intuitive abilities and her proven methods of holistic healing.
This effect not only assists on a professional level personally, but also assists their work environment in positive ways that prove to be successful individually and collectively for their employer and fellow employees. As we become more balanced, there is a contagious effect that helps motivate and balance everyone in our lives.